Dirty Dozen List American Culture has been Pornified??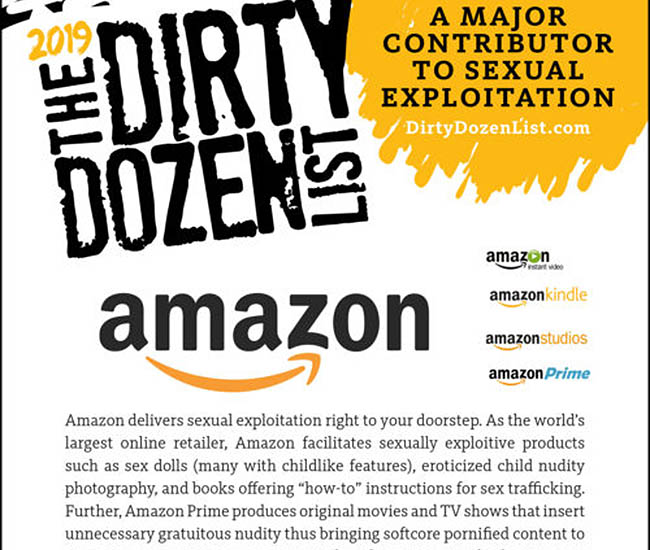 Any City, Nationwide –
The National Center on Sexual Exploitation (NCOSE) today launched its 2019 Dirty Dozen List, a list of carefully selected entities that are major, mainstream facilitators of sexual exploitation in our society and culture. DirtyDozenList.com and on our Facebook page.